Santa Claus Parade Decmber-4-2021
For the 53rd Annual Windsor Santa Claus Parade, the Windsor Parade Corporation is teaming with the Wyandotte Town Centre BIA.
The parade is scheduled to begin at 6 p.m. on December 4th. It will run from Wyandotte Street and Devonshire Road to Wyandotte Street and Aylmer Avenue.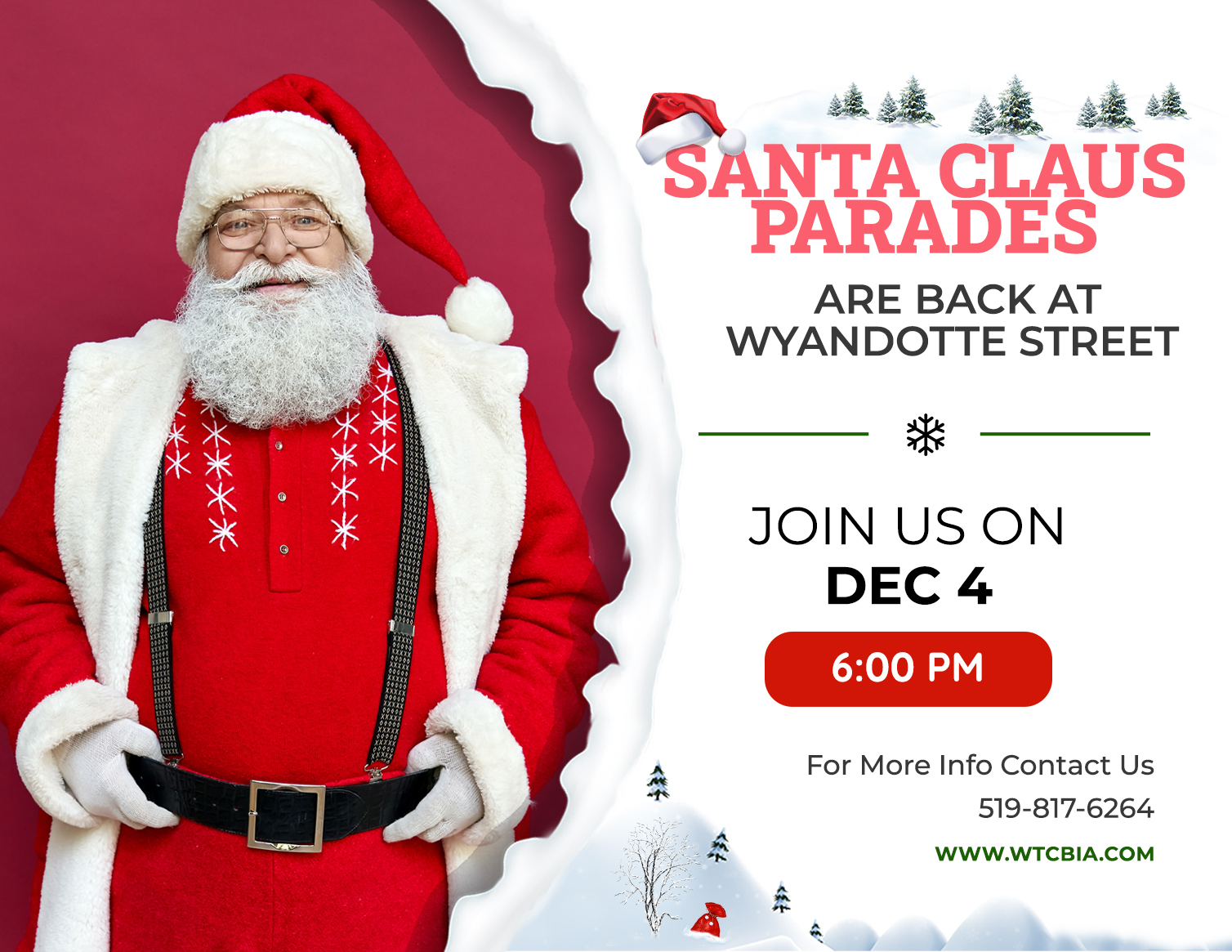 This family friendly event is a perfect time to stay open and let the public become aware of your services. Have a special or discount let the BIA know and we can help you promote it